Hotpot is the ultimate family meal, and I also love Lunar New Year.   Similar to Christmas, Lunar New Year for me is about family, a lot of lucky colours like red and gold, and most of all, food….lots and lots of glorious food.   My asian upbringing didn't really have a lot of spoken "I love you" or hugs for that matter, what I did have was dinner tables filled with food, and the Asian version of "I love you.", which is "Have you eaten yet?" .   
I was lucky enough to be invited to Galleria Supermarket's 2017 Lunar New Year Hot Pot Banquet back in January, just days before Lunar New Year…where we were treated to Hotpot  with Chef Sang Kim.  Not just 1 kind of Hotpot, 3 kinds from 3 different places!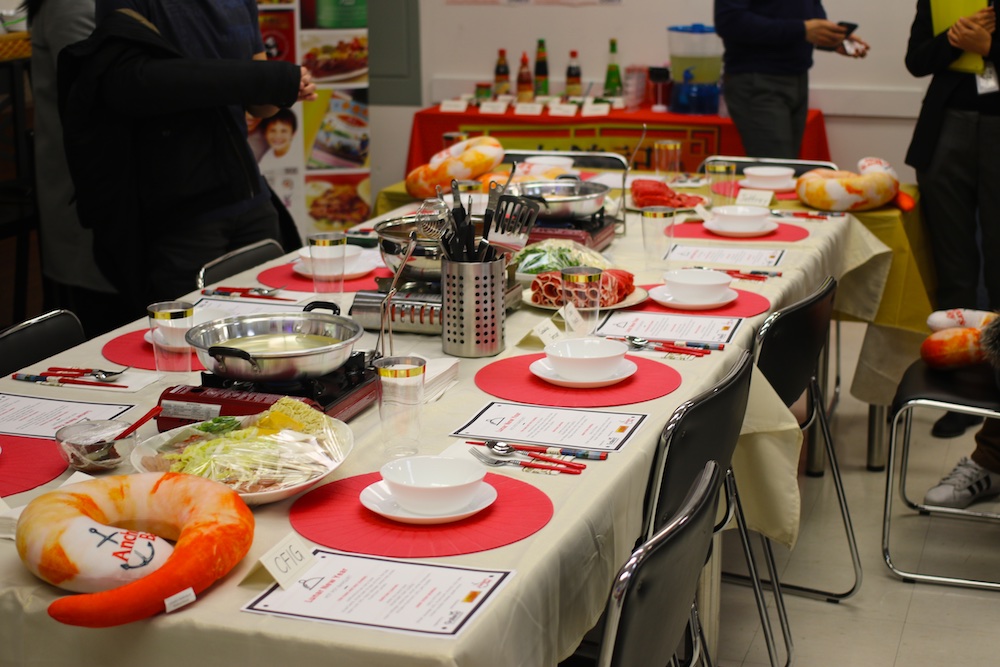 Chef Sang Kim is an award-winning author, chef and restaurateur.  He was so eloquent as he talked about hotpot it tore at my heartstrings.   With his guidance we prepared and ate our 3 traditional hotpots from 3 countries.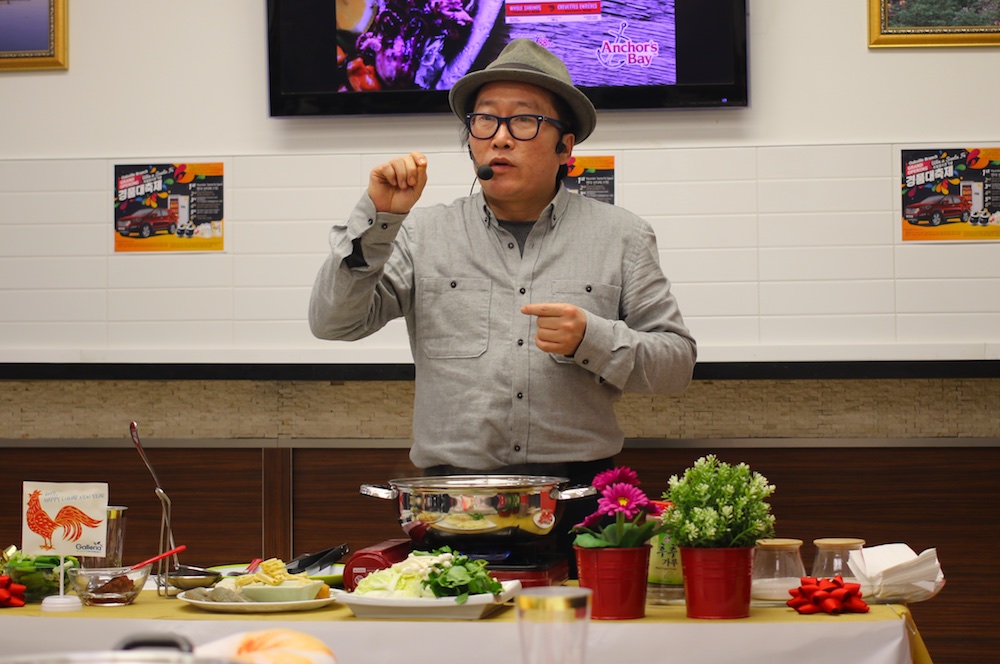 From China:  Yin-Yan Hotpot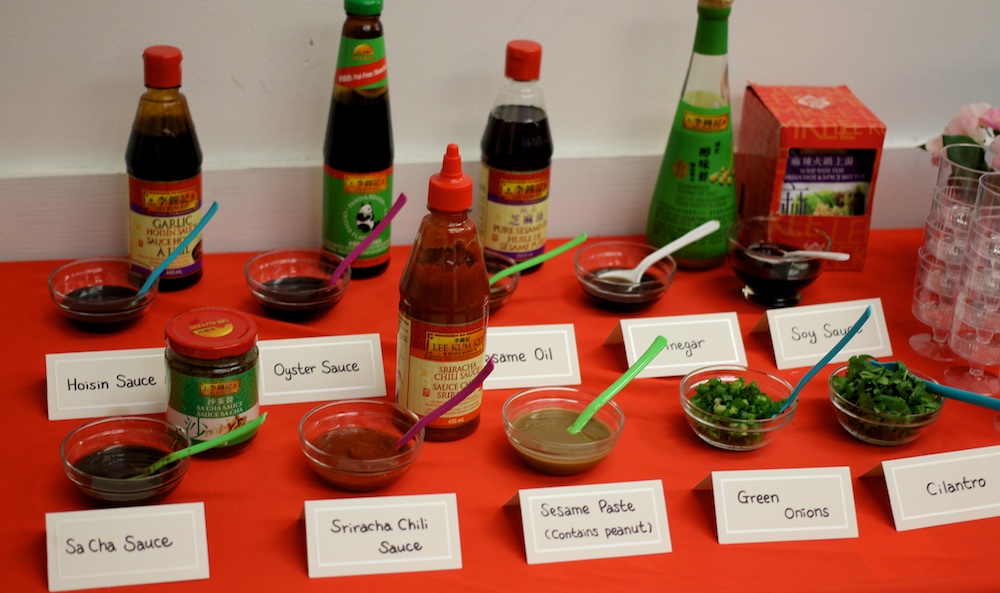 This hotpot has Seafood and Sichuan spicy base from Lee Kum Lee.   This is the hotpot I'm most familiar with with sliced lamb, sliced beef rib eye, shrimp, fish balls, bean curd, tofu, napa cabbage, watercress, enoki mushroom, and potato.  We had a variety of sauces and dips all from Lee Kum Kee (all the sauces I grew up with as a kid).
From Japan:  Sukiyaki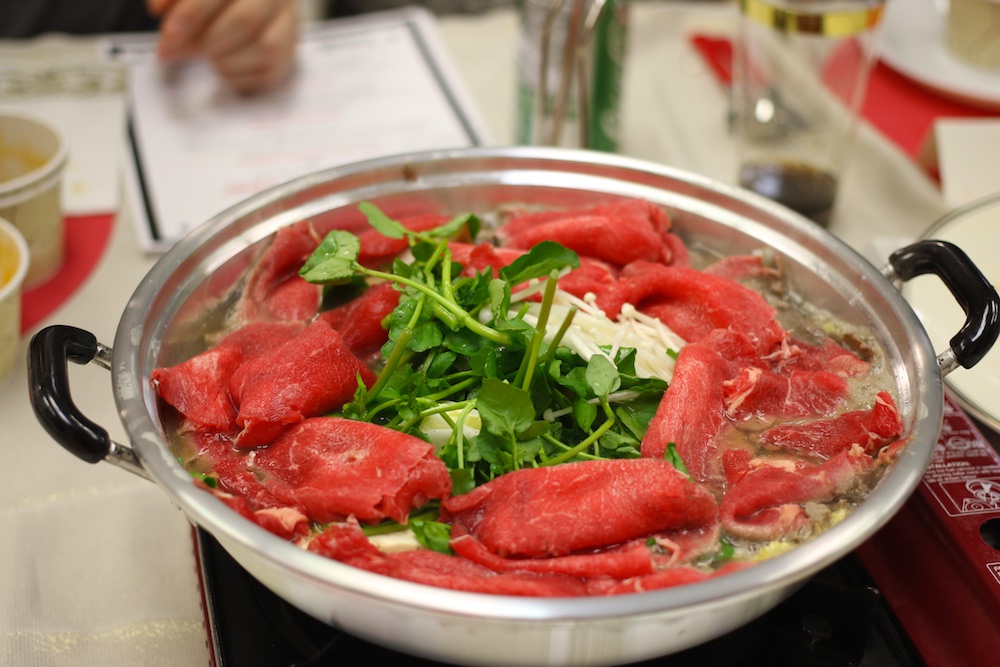 Sweet Soy Sauce base of this hotpot with sliced beef, clam, Scallop, napa cabbage, watercress, onion, enoki mushrooms, shiitake mushrooms, tofu and yam noodles .   I love the sweet broth that brings out the flavours of the seafood!  
From Korea:  Army Stew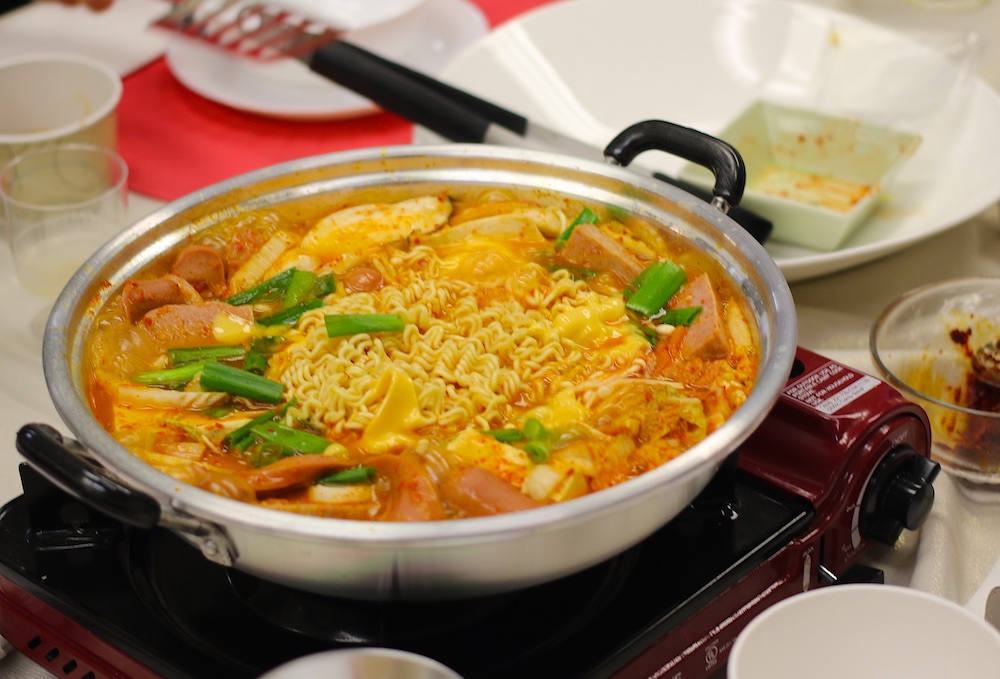 This is my first time trying Army Stew, Korean hotpot.   Spicy Chili soup base, SPAM, hot dogs, tofu, mushroom, kimchi, rice cakes, instant noodles, cheese and green onion.   While the Chinese and Japanese hotpots were like a pat on the back, Korean Army Stew is like a punch in the face (but the good kind ….if there is a good kind).   Salty, spicy, bold flavours that is the ultimate comfort food during really really cold winter nights .
Thank you Galleria Supermarket  for this one of a kind experience.    Galleria Supermarket is  the leading Korean speciality grocer in Canada!  In the business for over 13 years, I still remember my teenage years shopping at Galleria, getting amazing food and snacks!  They have 2 award winning stores in York Mills and Thornhill, and last year they opened a 3rd location in Northeast Oakville!
I want to give a special thank you to Anchor Bay, not only do I love seafood, I also love neck pillows.   The Anchor Bay SHRIMP NECK PILLOWS is literally one of the best swag I've ever gotten.
Have you eaten yet?
—
Date: January 14, 2017
Location: Galleria Supermarket – 865 York Mills Rd, North York, ON M3B 1Y6