Wood Fired Margherita Pizzas.   Il Fornello is one of those restaurants that I've known ever since I was a kid.  They were the first Canadian restaurant to have wood-fired pizzas and started in 1986, which explains why I remember them from such a long time back.  I was lucky that Ian Sorbie, owner of Il Fornello, had the opportunity to talk to us about his business, his love of great food, the continuing innovation in his restaurants.   
What I also loved is how the executive chef, Ryan Kowalyk at Il Fornello's Bayview Village location, was very approachable and we could definitely get up close and personal with him and our wood fired pizza.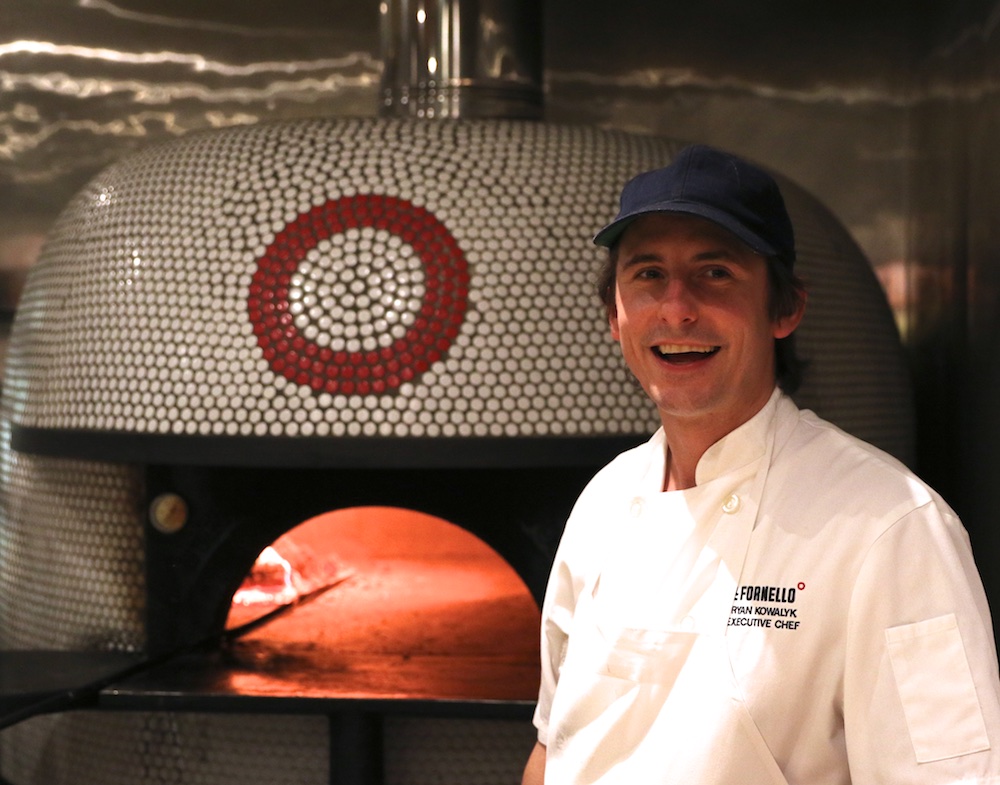 Specials menu: Margherita Monday for $15
Their Margherita Pizza is fantastic…simple, tomato sauce, cheese and fresh basil leaves is always a home hitter for me.    It's great that their normal menu has Margherita Monday for $15.  Every Monday, Margherita Pizza with Peroni or Moretti Birra or a glass of house wine for $15 !  YES, count me in!
Lunch Specials Menu:  $18 Prix Fix course for 2.
They also have lunch specials that run till 4pm each day.  $18 Prix Fix course for 2.   I am absolutely in love with their Arugula & Beet Salad,  the sweet meaty beets contrasts perfectly  with the arugula, salty and creamy feta and crispy pecans.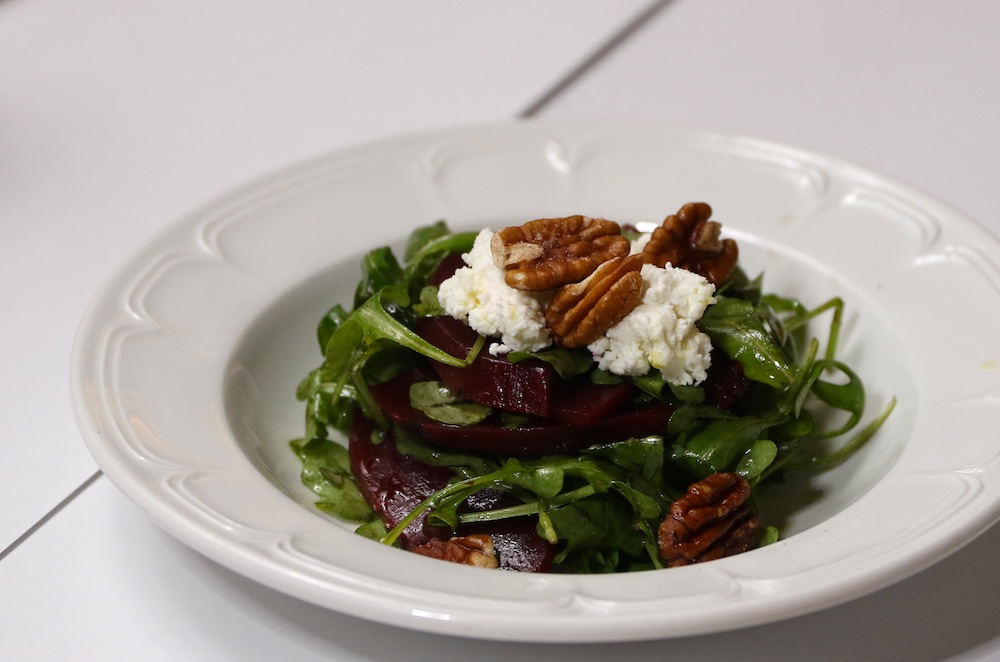 My other must have favourite is their Risotto Fungi – beautifully creamy mushroom risotto topped with a generous sprinkle of thick shaved parmesan.   My kryptonite.   Since it's on till 4pm each day I could eat it as an early dinner.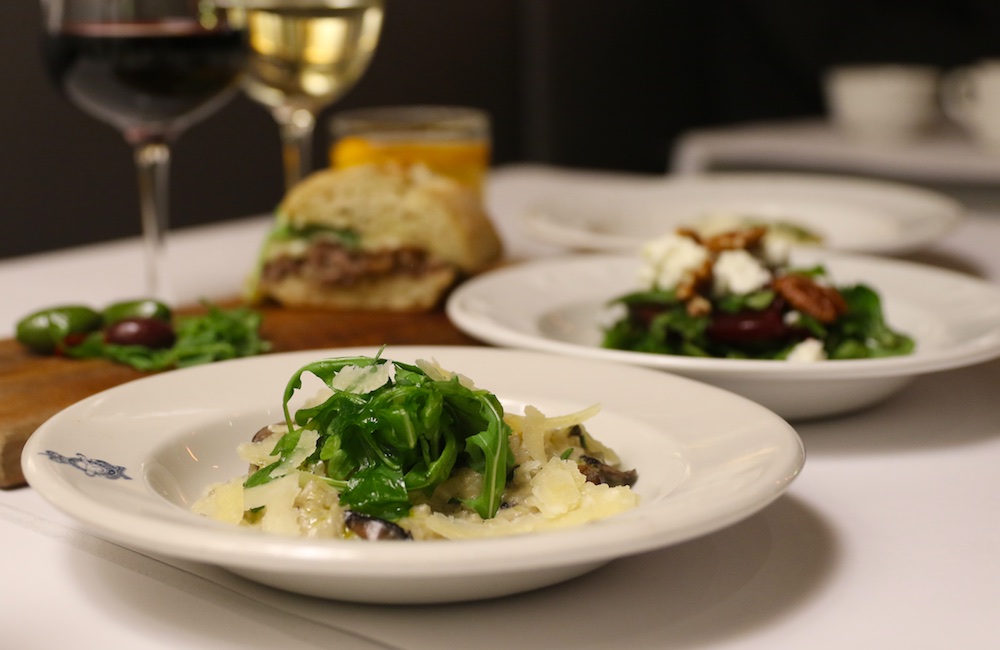 Other dishes in the prix fixe is this creamy and filling squash ravioli.  Don't let the # of ravioli's fool you, they are quite large.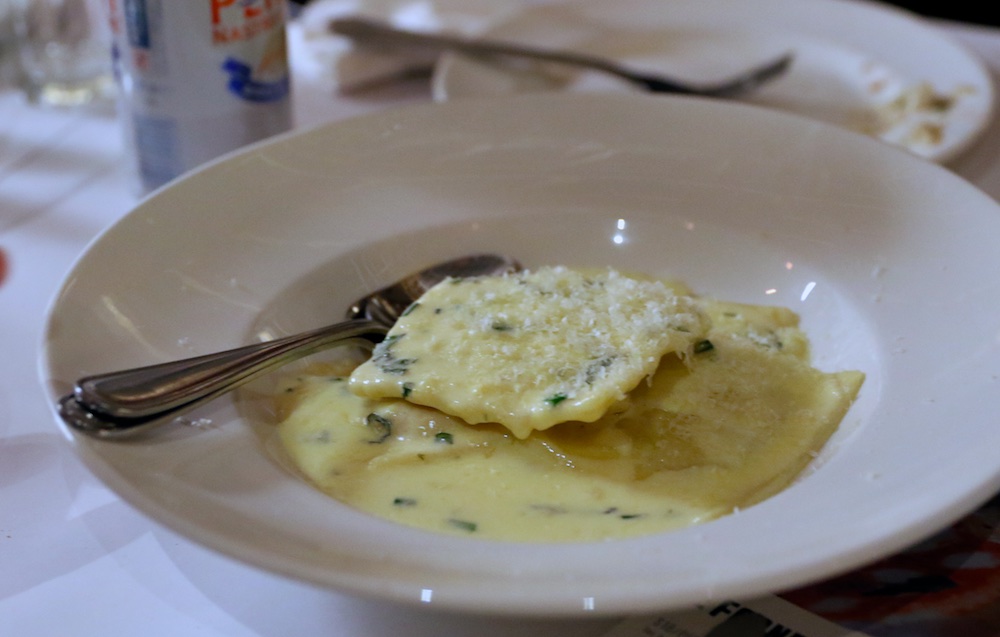 If a sandwich is more your lunch style, this roast beef sandwich might do the trick!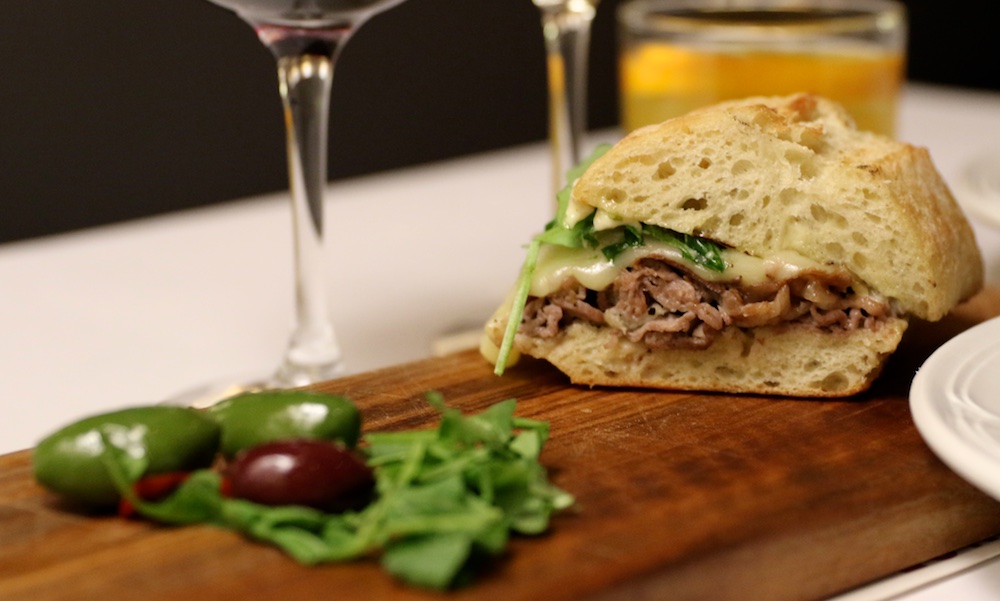 IL FORNELLO Restaurant – Bayview Village
Bayview Village Shopping Centre, 2901 Bayview Ave, North York, ON M2N 5Z7
(416) 227-1271