Living in Downtown Toronto has it's perks, such as walking distance to fun places, great places to eat and drink.   The big downside is that the cost of living is very expensive.   While I'd love to dine at every amazing restaurant that pops up, my budget restricts me.  Which is why I'm super happy about TOSTO QUICKFIRE PIZZA PASTA that just opened at 431 Richmond Street West in the heart of the Fashion District!   
Stepping through the very heavy and very red set of shipping container doors I couldn't  help but notice the amazing decor by design genius, Christopher Paul David.   Spacious, trendy, super high ceilings yet still rustic, with an open kitchen where you can watch the chef's work on their magic….it's definitely a restaurant to admire.  The chefs are also pretty happy to be there.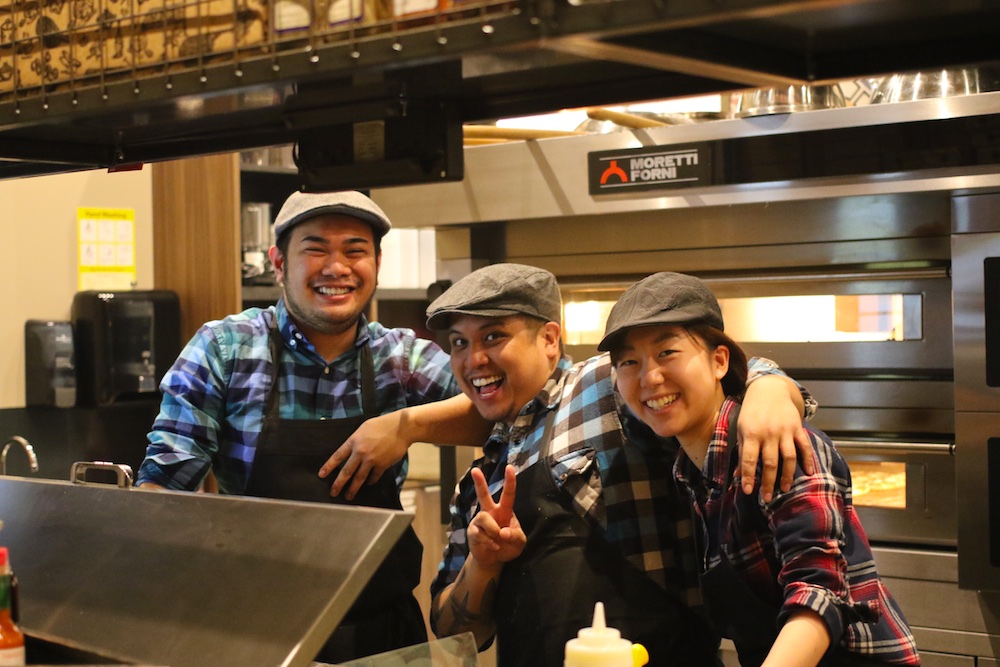 Their pizza dough and fresh pasta is made from scratch every day, and I could definitely taste it.  The best part are the very affordable prices , a full dinner for 2 could be had with leftovers for under $25 easily.   Pizza's start at $8, pasta's start at $10.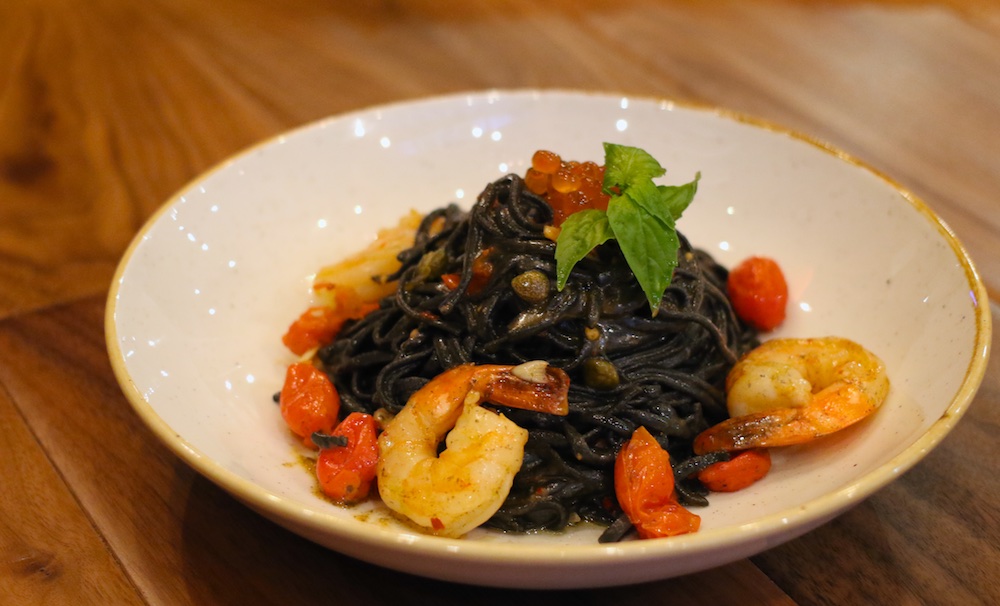 I can't forget to mention my favourite item  is their grilled calamari which is only $10 and to die for!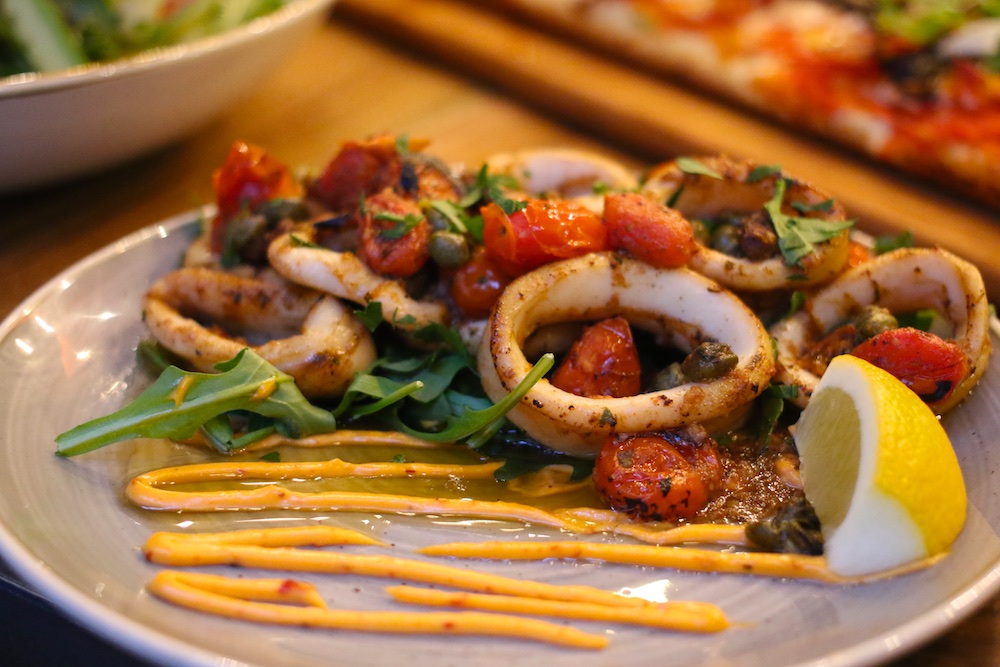 I also can't get over that they serve Holy Cannoli's Cannolis!  They are by far the best cannoli's I've ever had in Canada.   Crispy light shell, delicious pastry cream.   My favourite is chocolate, followed by vanilla and then cappuccino.  Let's just say at the end of the meal, I was 110% full of pizza and pasta, and I still managed to eat 6 of these bite sized pieces of heaven.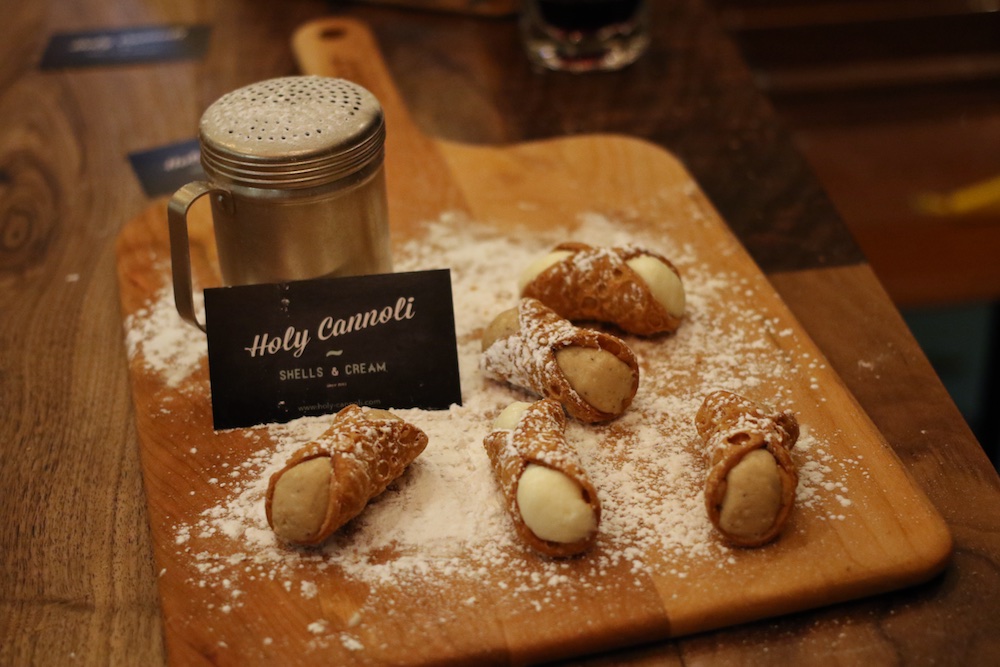 Tosto Quickfire Pizza Pasta at 431 Richmond Street West  is the fourth TOSTO opening in less than 24 months and represents the FLAGSHIP store!  Their 5th new Oakville location opens in March.  Thank you Michael Lublin, Vice President of TOSTO, for making fresh and delicious  food affordable!
—
Date: Februray 15, 2017
Location: 431 Richmond Street West, Toronto, Ontario