Pizza – A yeasted flatbread generally topped with tomato sauce and cheese and baked in an oven.  Generally in a round shape.
Pi – The symbol used by mathematicians to represent the ratio of a circle's circumference to its diameter is the lowercase Greek letter π, sometimes spelled out as pi, … π is pronounced as "pie" ( /paɪ/, paɪ).  – From Wikapedia
Math aside, I just find both 

π and pizza equally 

delicious.

Childhood foodie friends Marc Askenasi and Sam Hazan knew it was time to think outside the greasy cardboard pizza box and craft a whole new restaurant concept.   They spent the year training with world-renowned chefs, honing, researching, travelling and eating more pizza than anyone should ever willingly admit to.  Pi Co Pizza was created to serve up the city's best and fastest Neapolitan pizza experience.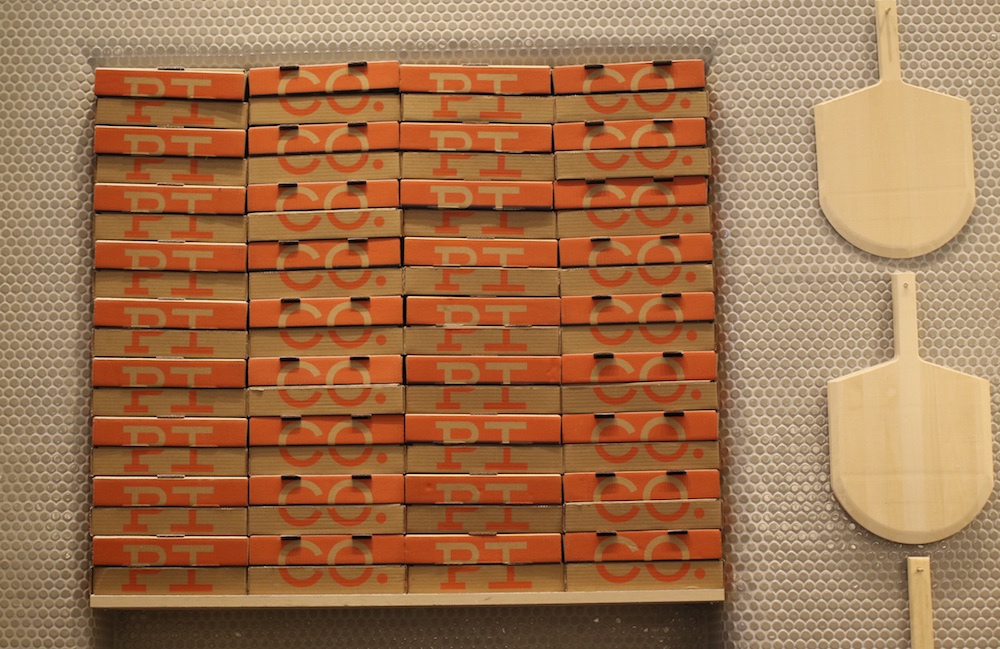 Located at Bay and Bloor, this fast service, create your own from scratch neapolitan pizza redefines the pizza experience.   Think salad bar but with all the awesome pizza ingredients you've ever dreamed off……and then realize that your $13 craft your own pizza choice comes with UNLIMITED TOPPINGS*.    Once you picked out everything you want on your dream pizza, they slide your custom-crafted pie into a 1000-degree oven for 90 seconds….and then it's done!  It's that fast and fresh, a pizza straight from the oven into your hands, exactly the way you want it.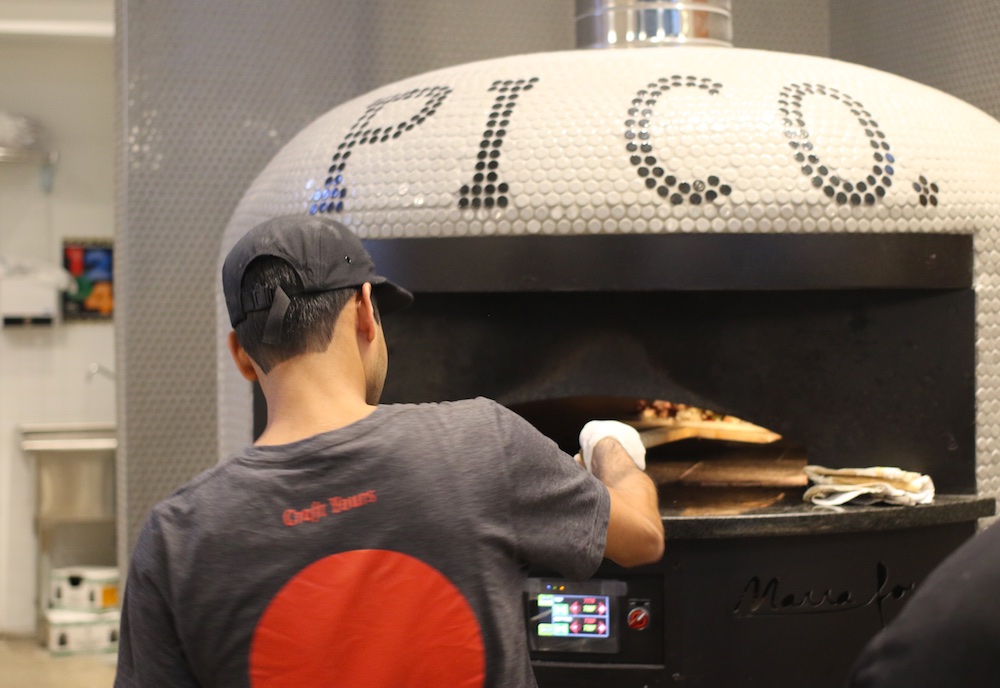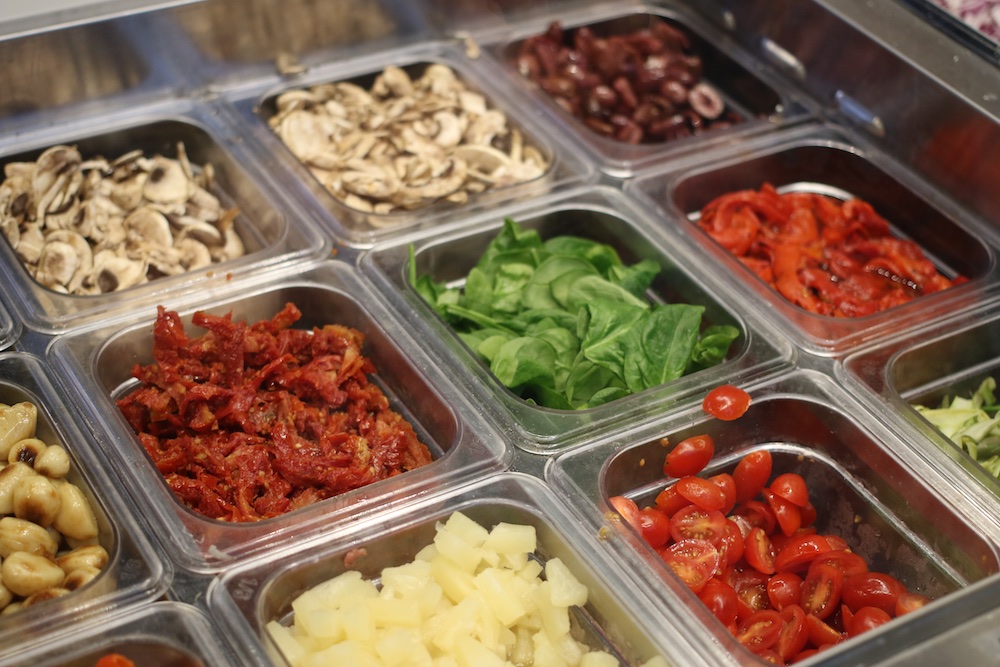 Look at some of these pizzas we've created!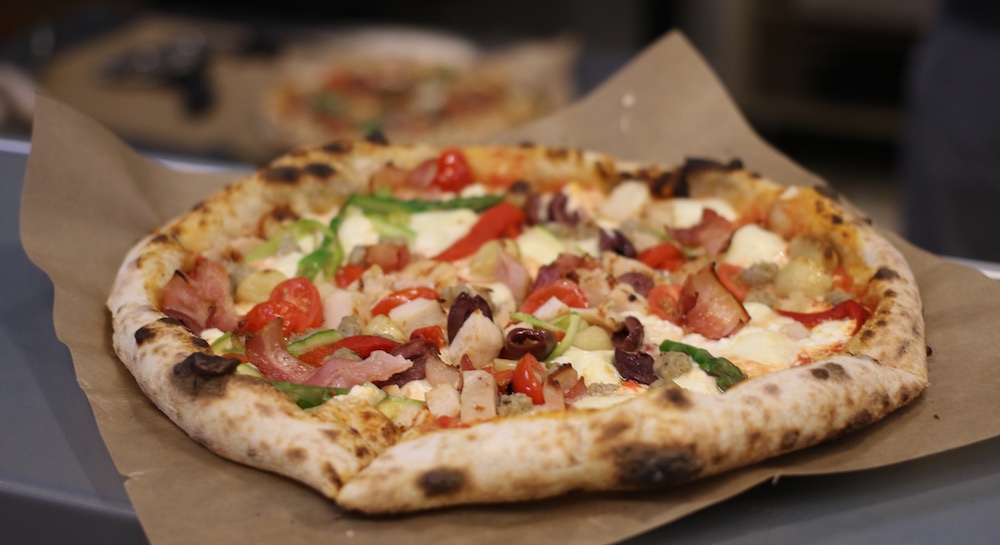 Bacon, red peppers, chicken, olives, goat cheese, asparagus, buffalo mozzarella, mozzarella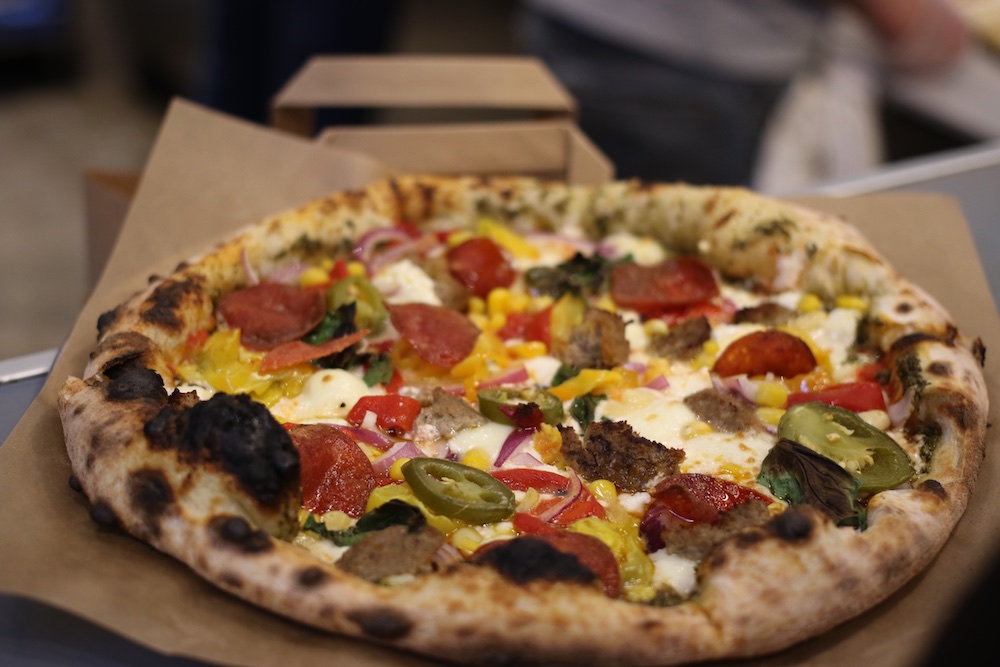 Pepperoni, salami, jalapeños, meatballs, corn, red onions, mushrooms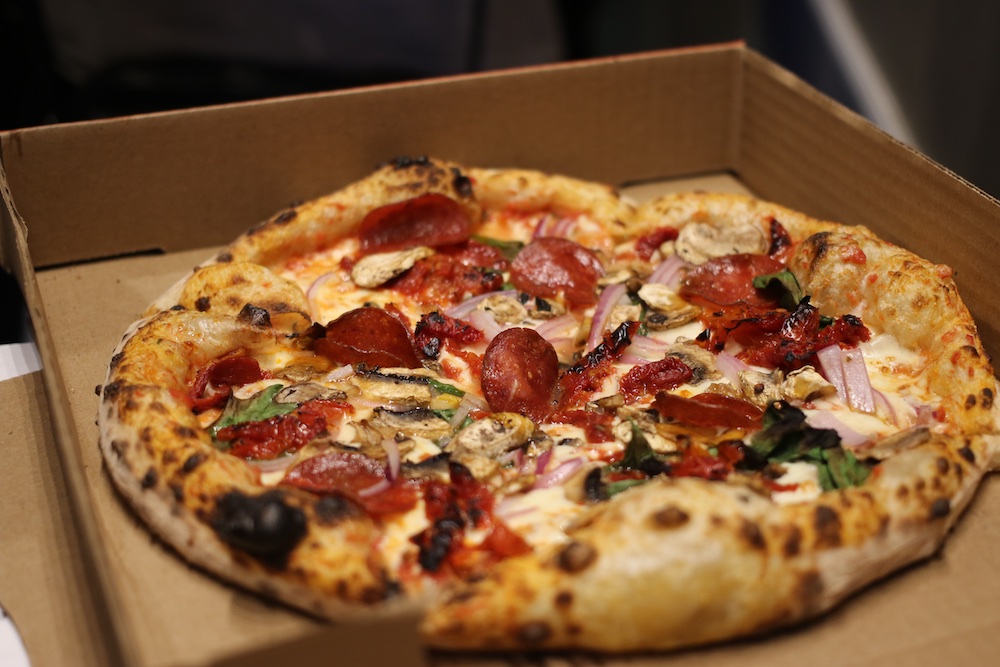 Pepperoni, salami, red onions, mushrooms and kale  
Don't forget the sweet dessert pi, these are pita's filled with your choice of toppings such as Nutella, Banana, strawberries, peanut butter, marshmallows, sprinkles, caramel and chocolate sauce, then toasted to perfection in their wood fired brick oven, only $4 each.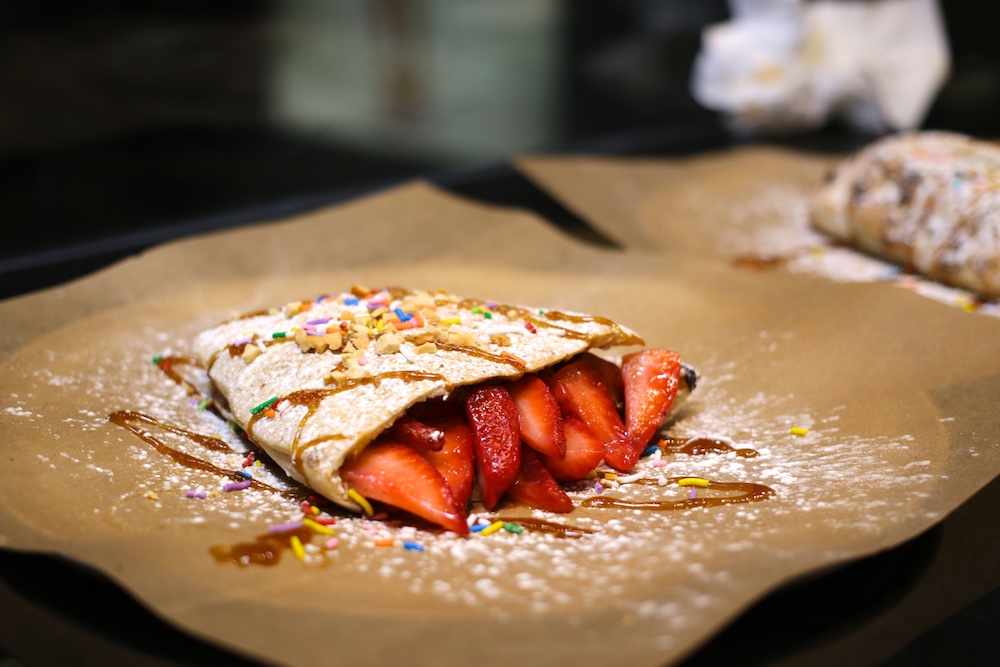 Strawberry and Pear Nutella Sweet Pi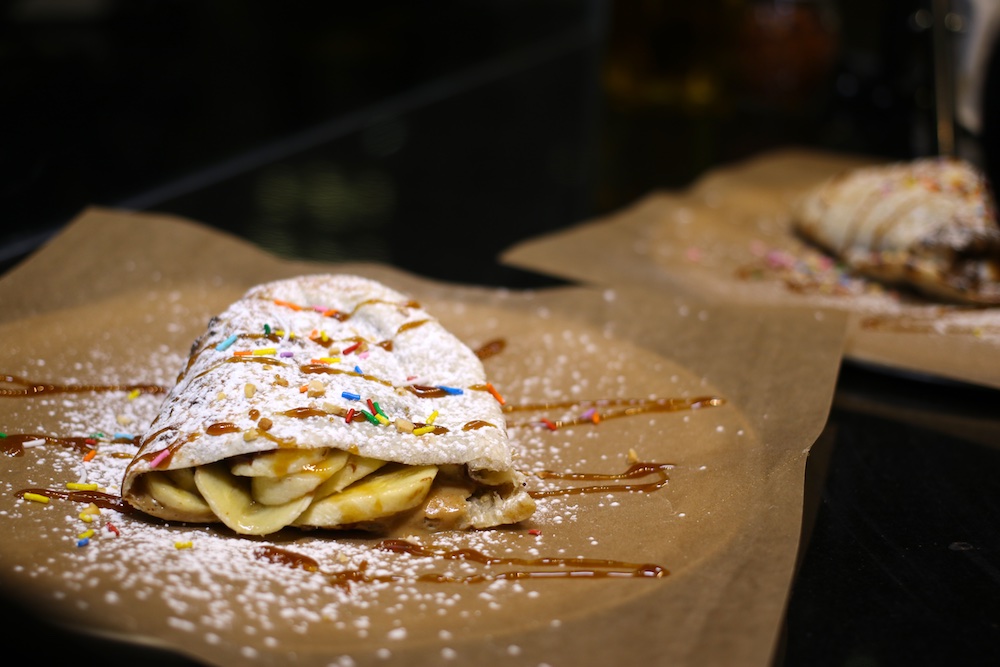 Banana peanut butter sweet pi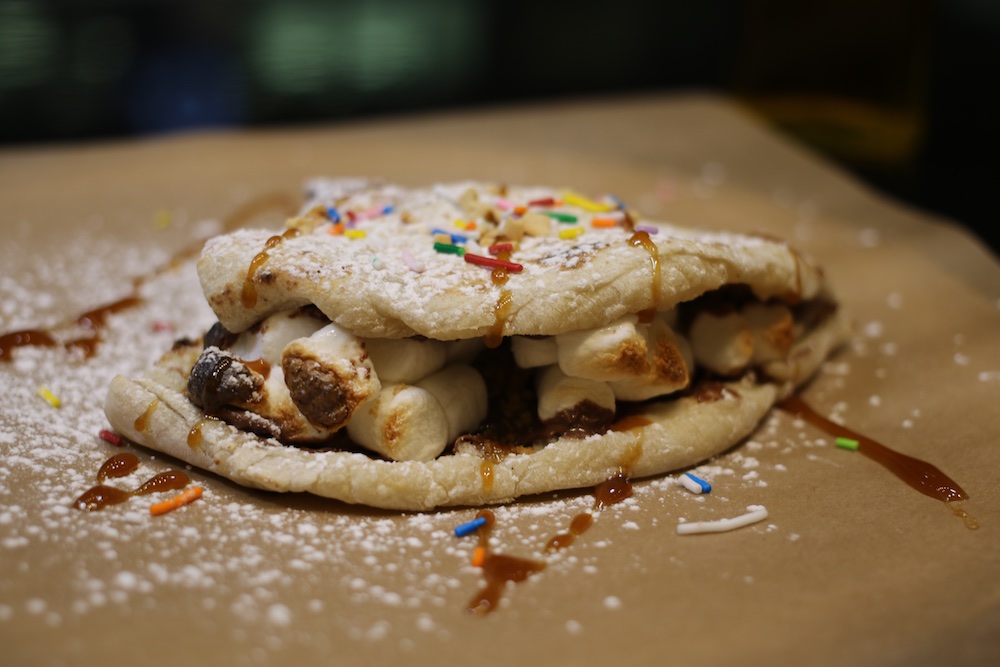 Smores (Marshmallow chocolate) sweet pi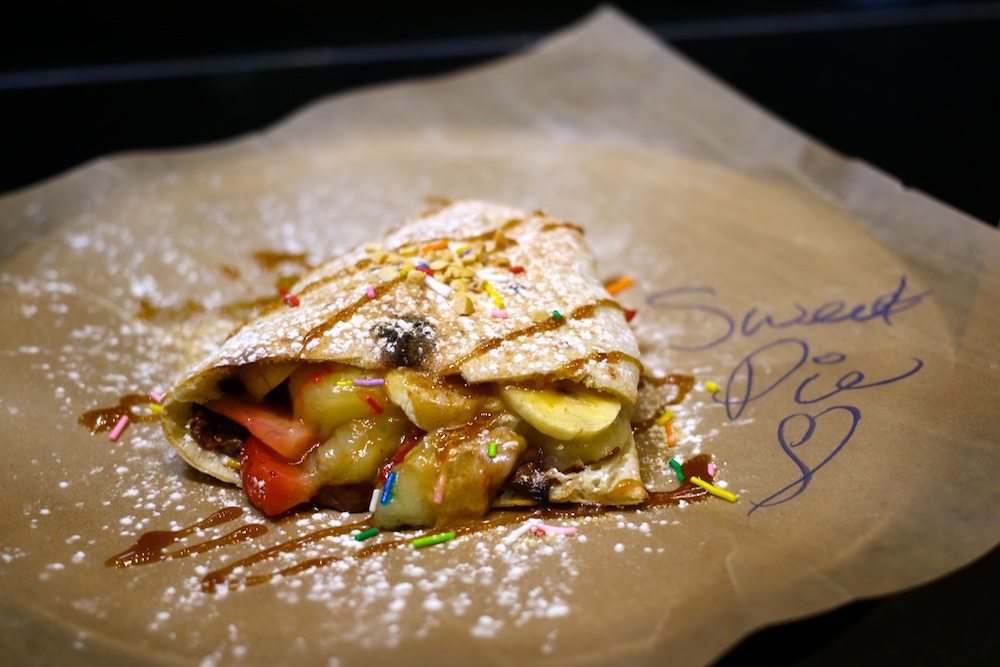 Apple banana strawberry fruit pi 
To celebrate Pi Day on 3/14, they are offering create your own pizzas from 12 noon to 3:14pm for ONLY $3.14 !    Pie and Math lovers will rejoice!   What will you put on your create-your-own-pizza ?  
Pi Co.
1200 Bay St #4, Toronto, ON M5R 2A5
(647) 346-7428